Staring Cats Coaster Set by Claire Hubbard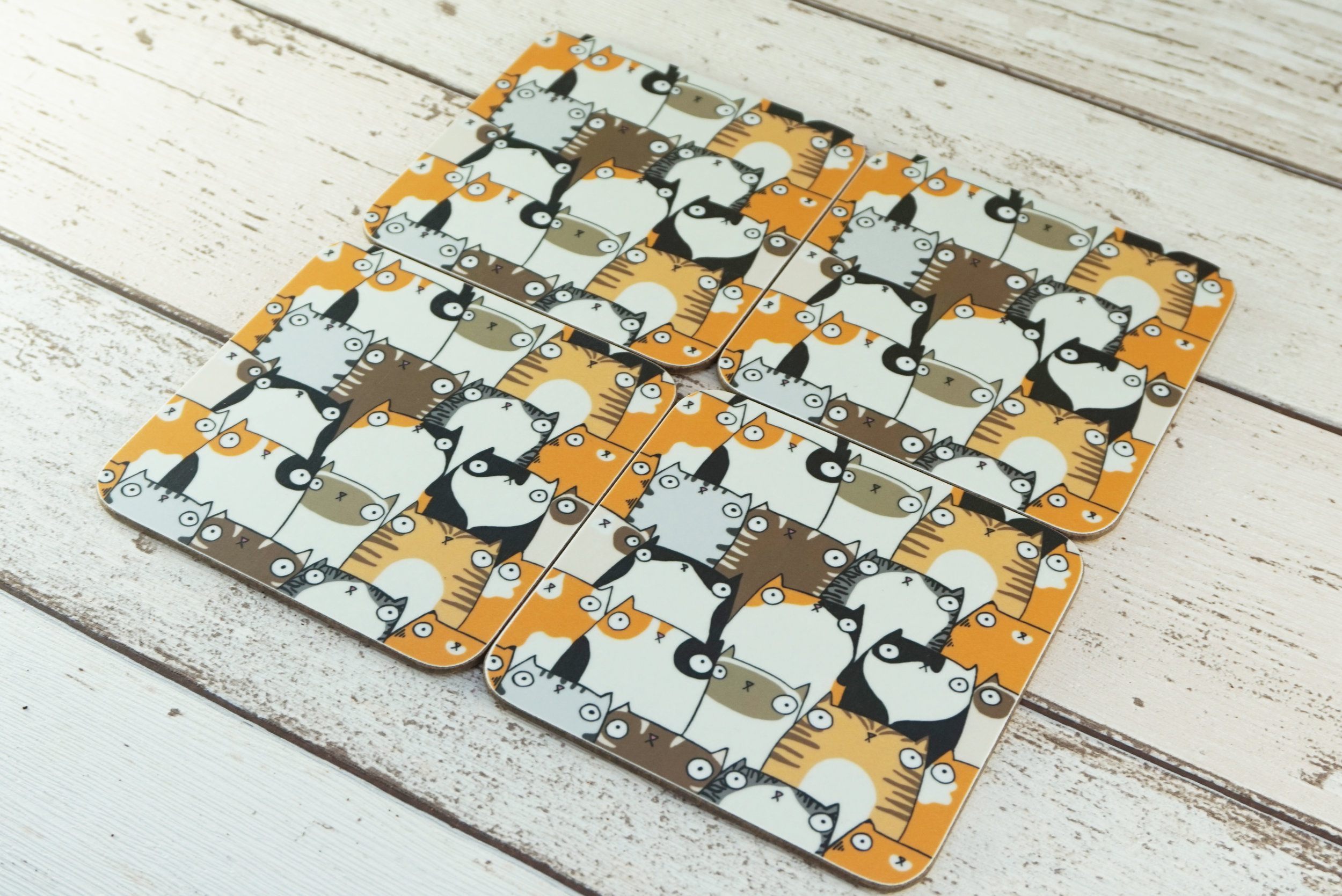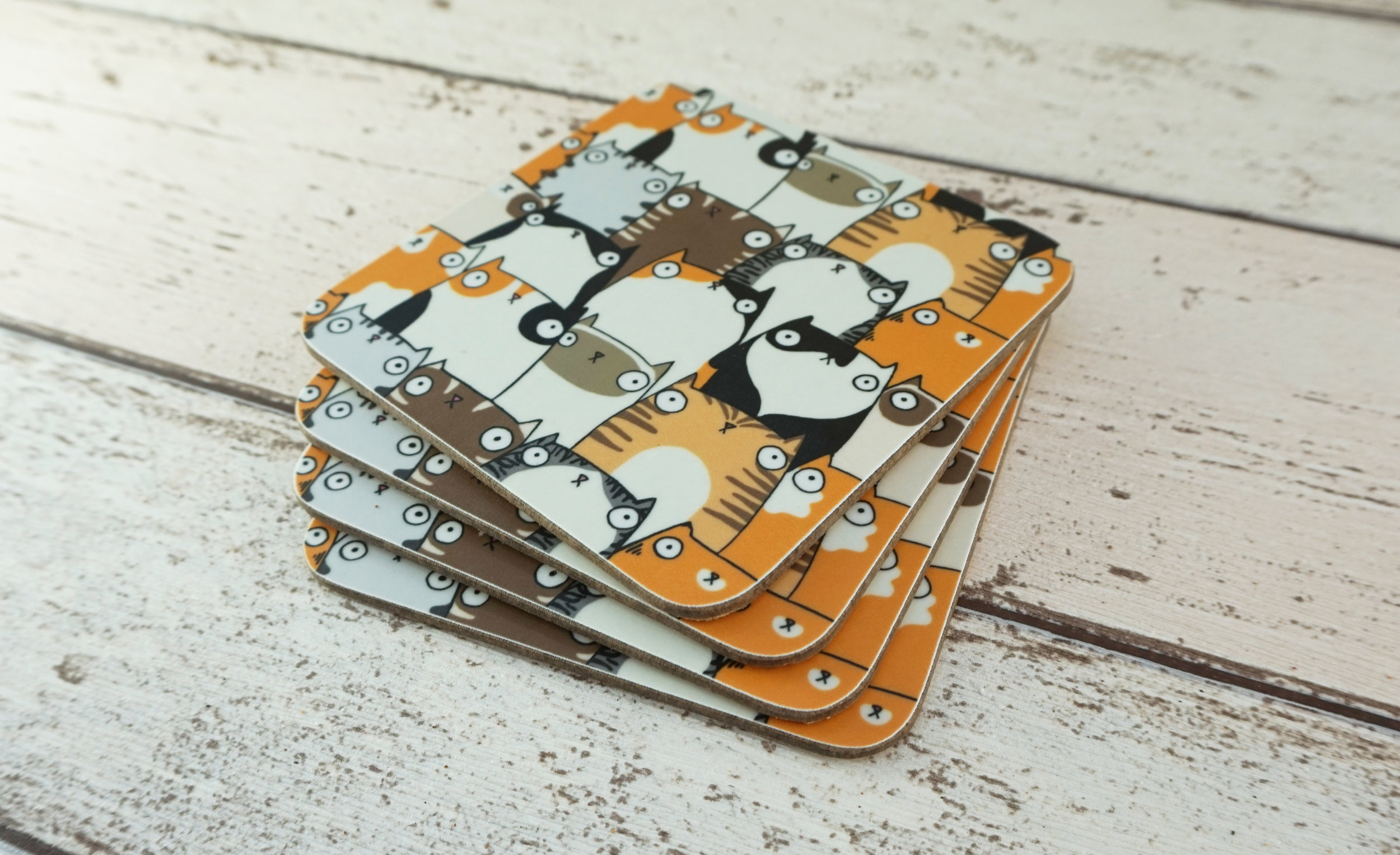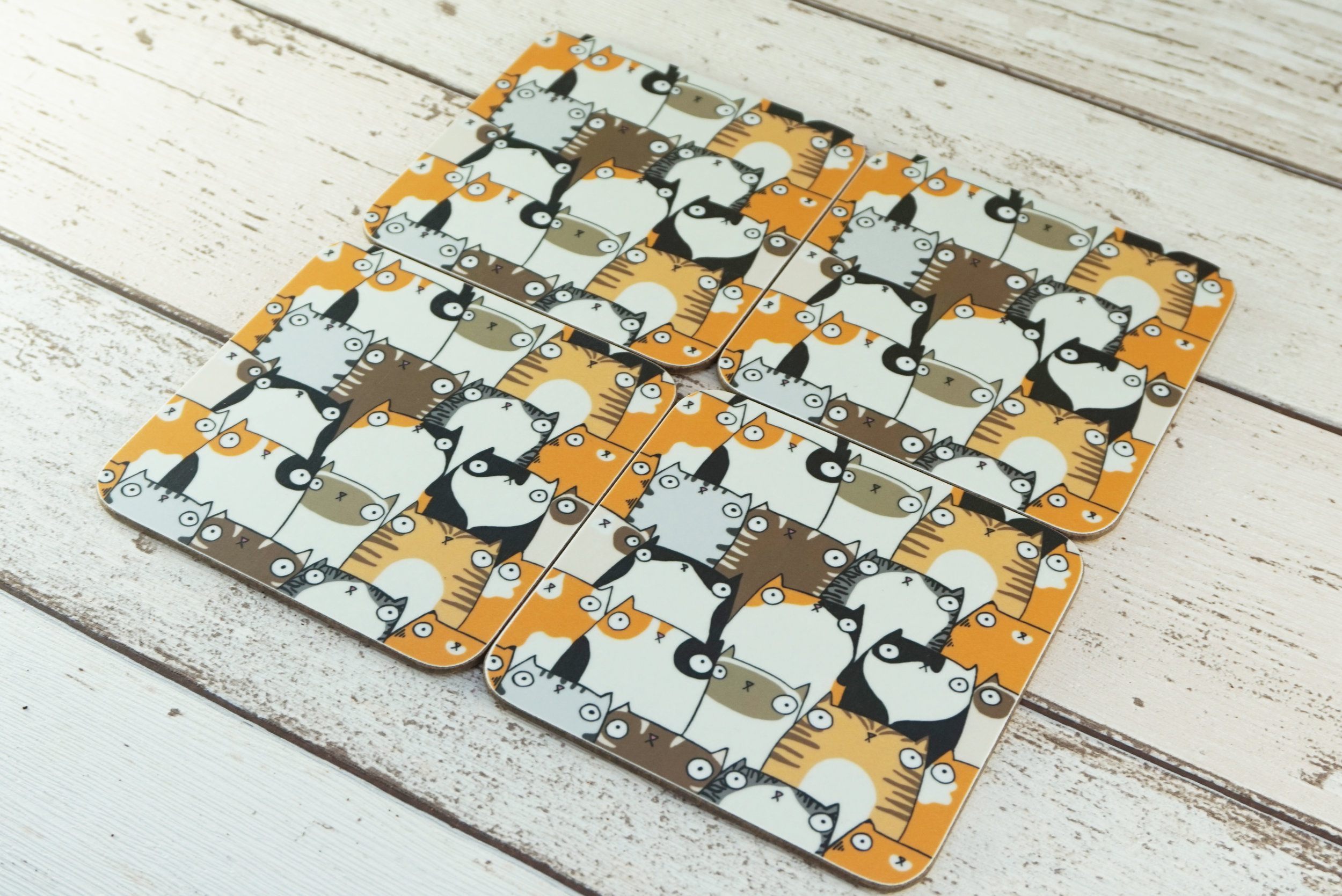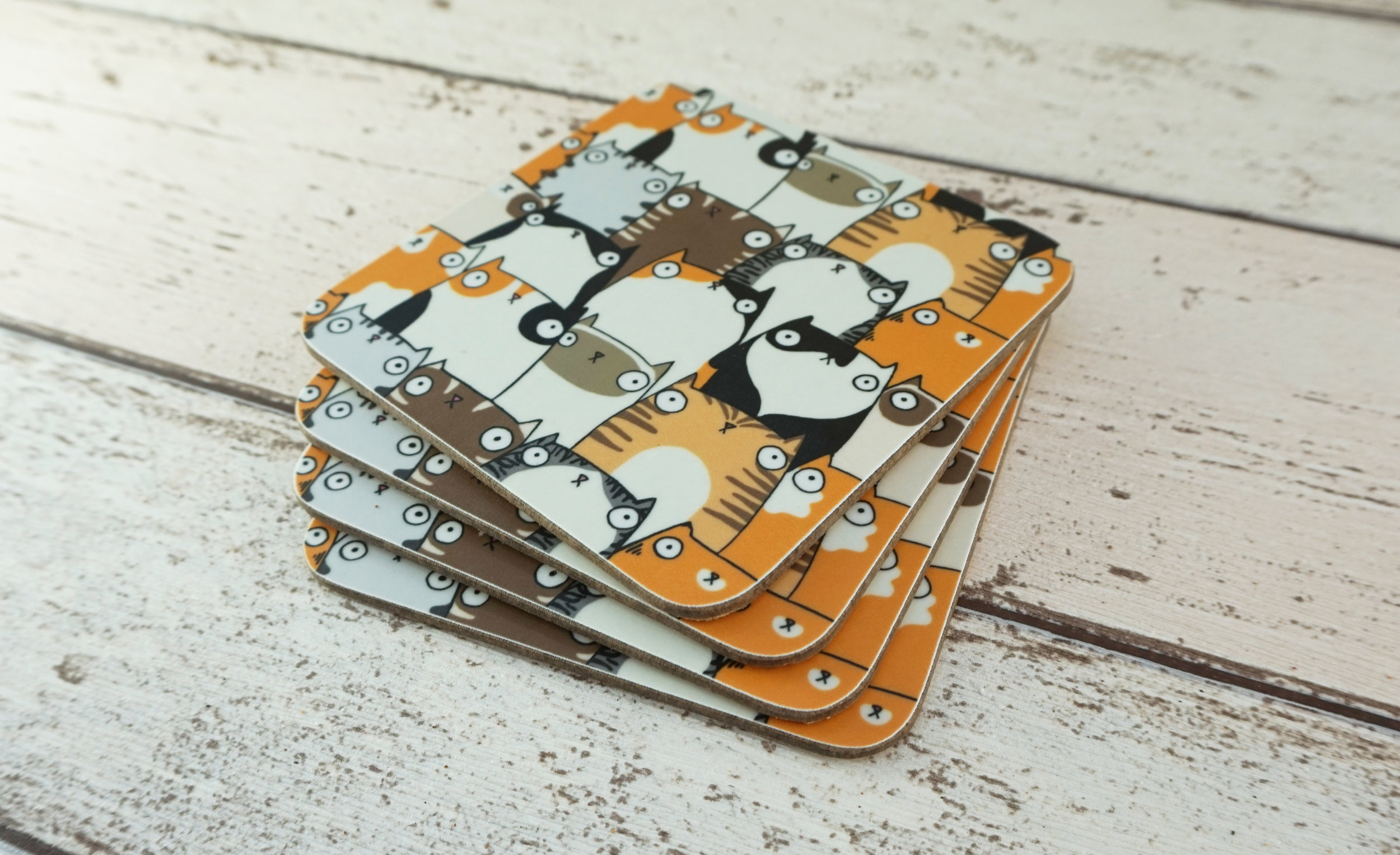 Staring Cats Coaster Set by Claire Hubbard
Description: A set of four coasters featuring a unique cute cat design, in a cardboard presentation box.
Perfect for keeping surfaces free from stains and heat damage.
An excellent housewarming gift for an animal lover, or a treat for yourself!
Material: Melamine surface, cork base
Size: 98mmx98mm square with rounded corners
Made in the UK
Shipped in a card box. Please reuse or recycle if you can!
Dispatch time 1-3 days
At the moment, Coburg House can only offer shipping within the UK. For shipping outside the UK, please contact the artist.
For Claire's full collection, please visit her website.